Artists Sketchbook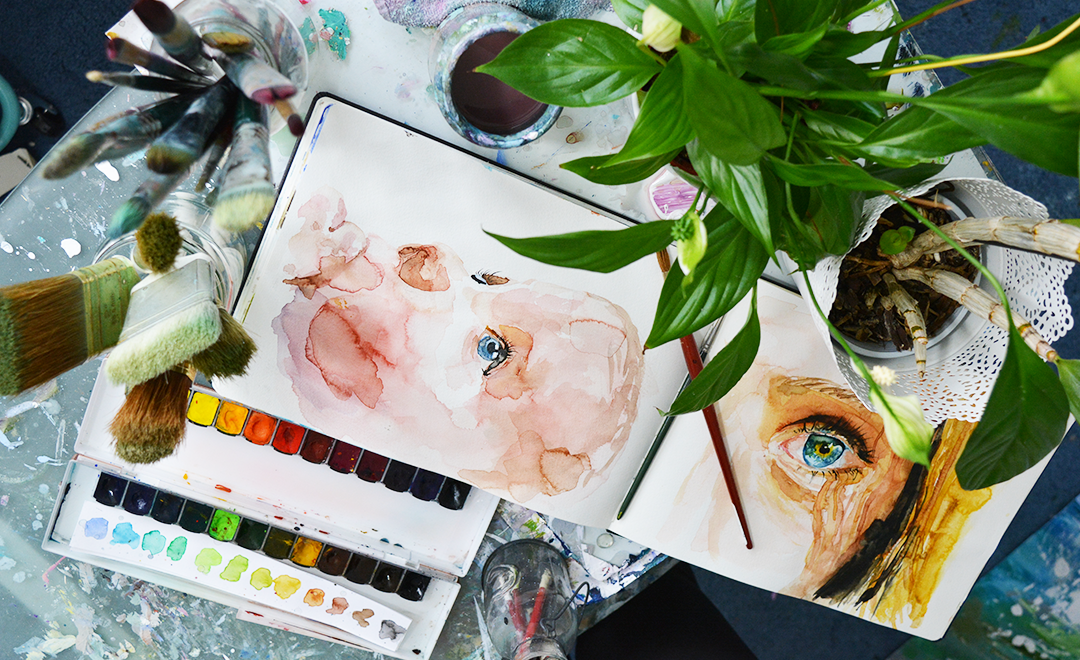 So if you're a little nosy, like me, you'll love looking through another artists sketchbook. Which is why I created a video all about my sketchbook. I have a few, but this one is my watercolour sketchbook where I jot down all my thought's I want to express in watercolour. My sketchbook is where I turn to try new things, experiment, or just to enjoy painting without pressure. It's a great way to practise your art skills without using up canvasses or paper. I never used to be an active sketchbook-user, until one day I watched an artists sketchbook video myself. It inspired me to get started and I ordered this sketchbook instantly. I love the idea of this plain, black pad sitting on the desk, and then you open it and it's a world of colour and imagination. There's something very special about sketchbooks being closed to the world. Well I (almost forced) myself to be brave and open it to the world. Not because I have a strong desire to show anybody. Only because I hope that it will inspire somebody else, like it inspired me.
Art Materials Used
The sketchbook I used was a Moleskine Watercolour Artists Sketchbook which I bought here: http://amzn.to/29PsXsr The watercolours I use are Mission Gold Mijello Watercolours here: http://amzn.to/29VZm5R
You can also see a review of these watercolour paints in a previous blog post here.
Enjoy! Love Katie